The Holistic Health Community
HHC is a 501(c)3 nonprofit, charitable corporation.
Formerly known as the Rondout Valley Holistic Health Community (RVHHC, Inc)
Vision
Holistic Healthcare available to all
Mission
To facilitate collaborative holistic healthcare and education in our local community
Make a Donation
Make checks payable and Mail to:
HHC, Inc, PO Box 725,
Stone Ridge, NY 12484
Shared Values

Holistic Healthcare: We advocate healthcare that addresses body, mind, emotion and spirit, and that favors the least invasive modalities whenever possible.
Unconditional Love: The essential heart of health and healing is love; it is the foundation of trust and transparency in human interaction.
Collaboration: The healer and the patient are equal partners in the healing process and their interaction is one of deep listening and mutual respect.
Empowerment: We all have the capacity to heal. Holistic healthcare empowers this capacity in both the healer and the patient.
Self-Realization: Everyone is capable of being in touch with the field of all Knowledge. We seek to fulfill our highest potential and to inspire others to do the same.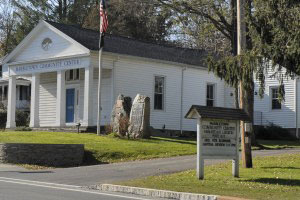 We offer Community Holistic Healthcare Days on the third Tuesday of every month, at which holistic practitioners and community members volunteer their services from 4:00–8:00 PM. We are operating out of the Marbletown Community Center, 3564 Main Street, Stone Ridge (Route 209), across from Key Bank. See the Healing Modalities page on our website for the kinds of services being offered, depending on which practitioners are available on a particular day. Though no money or insurance is required, HHC invites patients to give a donation or to pay it forward. No one is turned away.
We offer free Holistic Self-Care classes on the first Thursday of each month, 7:00–8:30 PM, at the Marbletown Community Center. See the Events page on our website for upcoming programming.
We offer free Special Events, including speakers and workshops related to expanding consciousness and exploring holistic health.
We offer film showings in collaboratation with the Rosendale Theatre Collective, co-sponsoring the screening of films related to health and well-being.
Upcoming Events
February 6, 2020, 7:00–8:30 pm
Free Holistic Self Care Class Presents: Daily Energy Routine — Eden Energy Medicine's
February 18, 2020, 4:00–8:00 pm
Community Holistic Healthcare Day — Tuesday, February 18, 2020
March 17, 2020, 4:00–8:00 pm
Community Holistic Healthcare Day — Tuesday, March 17, 2020
April 21, 2020, 4:00–8:00 pm
Our Future Vision
It is our intention to acquire land and build a campus where we can create a Holistic Hub of Possibility. We envision multiple buildings constructed according to the principles of sacred geometry, harmonic resonance and natural building, which demonstrate what is possible in the interaction of architectural structure with consciousness and healing. At the center will be a Healing Sanctuary, providing office space and meeting rooms dedicated to holistic healing. Satellite buildings will provide space for art studios, theater, sound/music, movement, conscious birthing, conscious dying and lodging for out-of-town clients. We also envision organic/biodynamic gardens and a café serving food from our own gardens and other local organic sources.
All these resources will provide space for a wide variety of programs such as holistic healing, qigong, yoga, cooking, visual arts, theatre, movement, and film. Through all these programs and the buildings that house them, we intend to create a web of inter-connection with our local community which will attract holistic practitioners, teachers from a variety of disciplines, and the people from our local community and beyond. The campus and its offerings will provide a template for how to transform society collaboratively and support the conscious evolution of humanity.
We are grateful to the SPONSORS of Community Holistic Healthcare Days:
Marbletown Community Center, which provides our space
The Green Cottage, which donates a beautiful bouquet of flowers
The High Falls Food COOP, which donates healthy food for our clients and volunteers
We also wish to thank our CO-SPONSORS:
The Lifebridge Foundation Inc. for co-sponsoring our annual sound healing concert in their beautiful Sanctuary, and
The Rosendale Theatre Collective for co-sponsoring films related to health and healing at the Rosendale Theatre
Finally, we are grateful to all of our individual and corporate contributors who enable us to offer our programs to the community free of charge. And most of all, we are grateful to our amazing staff of dedicated volunteers.
RVHHC INC. was among those receiving an award for contributing to local Sustainability at the October 2013 Rondout Valley Common Ground Celebration.
Donations to HHC are tax deductible to the fullest extent of the law.
Checks should be made out to Holistic Health Community or HHC