Did you miss one of our events? You can listen to or watch them here!
SUBSCRIBE to our YouTube Channel for updates!
The Holistic Health Community continues to offer in-person, online and telephone opportunities for practitioners to work with our clients and for our self-care classes and events whenever possible. Please join our mailing list and check back frequently for announcements.
---
Cannabis and the Endocannabinoid System with Andi Novick of Crone Grown at Terra Mater Farma
Friday, November 11, 2022
Everyone possesses an Endocannabinoid System (ECS). You didn't learn about it because it was first discovered in 1992. Unlike our cardiovascular system or neurological system or any of our isolated systems, the ECS is a master system regulating all other systems in the body. Its main function is to maintain bodily homeostasis, essential for sustaining life. Our bodies produce cannabinoids (THC & CBD are examples of cannabinoids produced by the plant) which serve as messengers that go out to some of the millions of cannabinoid receptors located throughout our bodies with instructions on what to do to control pain, immune function, cancer, inflammation, the list is long. But as we age our bodies production of cannabinoids declines. Supplementing daily with the cannabinoids from the plant feeds our ECS, enabling us to heal and stay healthy.

Andi Novick is an attorney as well as a farmer. On behalf of this plant she went to Albany, met with legislators and the governor's office, drafted proposed legislation, lectured at colleges and local libraries, wrote policy papers and Op Eds for local papers, and once was convinced that if Albany understood how important this plant was they too would want to ensure its integrity. Cannabis has been my inspiration to share all that I've learned with others as prohibition was finally coming to an end. This is my next chapter in sharing.
---
The New Earth: Ascendency into the Fifth Dimension
Sunday, October 16, 2022
Come join us for a cosmic ride with ZaZar, channeled by Marilyn Gewacke, Ph.D. ZaZar is a 6th dimensional ET being offering profound teachings to enhance and illuminate the true nature of our mission on Earth and in the Cosmos. This is a wonderful opportunity to gather together to not only feel his beautiful presence but to hear his teachings about the fifth dimensional Ascendency Journey on Earth. There will be ample time to sit with ZaZar and engage in scintillating conversations about understanding the current times on Earth, human pitfalls and revelations and information from the higher dimensional planes. Questions, thoughts and sharing feelings are encouraged as he weaves a beautiful mosaic of higher frequencies and heart felt love.
Marilyn Gewacke, PH.D, downloads, transmits and channels his loving presence and guidance. For Marilyn, this journey with ZaZar has been awe inspiring, humbling and mind blowing. She is a clinical psychologist, channeler and author of two award winning books, "The Oneness of Being: Birthing the New Human" and "The ZaZar Transmissions: Pages from the Cosmos." As she states,"there is no longer any doubt about our connection to our star family, our significant place in the cosmos and the beautiful journey unfolding on Earth. The cosmic multidimensional universe is most magical, mystical and seemingly incomprehensible, yet with the guidance of ZaZar we can begin to glimpse and touch this most magnificent world within and around us."
---
i want what SHE has, Theresa Widmann
Monday, June 6, 2022
Hi and welcome to I want what SHE has, your weekly antidote to the patriarchy brought to you by way of live radio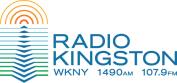 and podcast feed, amplifying women's voices and our stories. Each week we'll be navigating through a wide range of topics centering on the feminine, and exploring how women identifying embody intuition, flow, feelings, creativity, compassion, community, and healing, living life on their own terms and out of the confines of the patriarchal systems. Today I get to speak with three members of the Holistic Health Community, Cornelia Wathen, Diana Seiler, and Alannah Henneberry. Click on the image to listen to the podcast.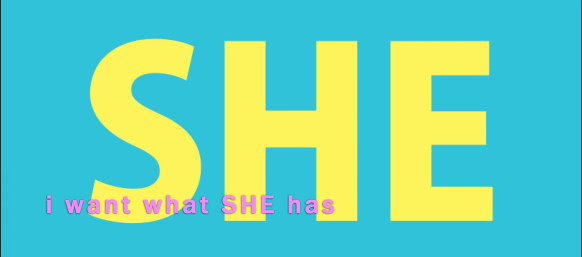 ---
Mother Mary the High Priestess & Mentor You Never Knew
Saturday, May 7, 2022
A talk & experience led by Marguerite Mary Rigoglioso, Ph.D., author, The Mystery Tradition of Miraculous Conception: Mary and the Lineage of Virgin Births
Marguerite Rigoglioso Ph.D., [pronounced REGAL-yo-zo] is the foremost authority on the history of virgin birth, and the author of the bold new book The Mystery Tradition of Miraculous Conception: Mary and The Lineage of Virgin Births. Marguerite taught many graduate and undergraduate courses in the US and UK, and in 2012 founded her own Seven Sisters Mystery School, through which she's been teaching about the Sacred Feminine and mentoring clients on the evolutionary spiritual path. She is also the author of The Cult of Divine Birth in Ancient Greece. www.SevenSistersMysterySchool.com
---
Learn Effortless Mindfulness with Loch Kelly
Tuesday, March 29, 7:00 to 8:30 pm
Loch Kelly's Effortless Mindfulness, is an advanced yet simple form of mindfulness that combines meditation, neuroscience and psychology. Effortless Mindfulness offers micro-meditations as a way to shift out of our chattering mind and into our already awake consciousness.
In this engaging evening with Loch you'll discover a new type of meditation in action to help you live from essential well-being, love and flow.
Loch Kelly, M.Div., LCSW is an award-winning author, licensed psychotherapist and recognized leader in the field of meditation and awakening. He is the founder of the nonprofit Effortless Mindfulness Institute and has worked in community mental health, established homeless shelters and counseled family members of 9/11 victims.
Loch graduated from Columbia University and received a fellowship to study in Sri Lanka, India and Nepal. Loch has collaborated with neuroscientists at Yale, UPenn and NYU in the study of how awareness training can enhance compassion and wellbeing.
Loch is known for his warm sense of humor and his trust that awakening is the next natural stage of development. Loch lives in upstate New York with his wife Paige and their cat Duffy.
For more information, Loch has a new meditation online platform with Daily Glimpses, In depth programs and community support. www.lochkelly.org/em
---
Telling Our Stories with Abigail Ifatola Jefferson
Thursday, February 24, 2022, 7:00–9:00 pm
Telling Our Stories: The Healing Power of Story - Stories are global, can be found in every culture, and have the power to connect us all. Storytelling is one of the world's oldest art forms and has been passed from one generation to the next. Each time a story passes from one person to the next, the story is remembered and kept alive.
In this lively, fun, participatory workshop, participants will reflect on their individual lives to identify, explore and share stories that are meaningful and have been passed down through our DNA, our memory, and/or by word of mouth. Personal storytelling will be the vehicle through which participants will craft and share personal and family stories for the purpose of healing and revering our ancestral lineage. Objects, photos, behavior patterns and memorable life moments are welcomed as tools to remember, structure, and share personal stories.
Our ancestors know us even if we don't know, or have never met them. Whether we know our ancestors or not, or see ourselves as storytellers or not, all are welcome to participate in this workshop.
---
Classical Feng Shui- Healing Spaces with Janus Welton

Wednesday. February 2, 2022 - 7:00-8:30 pm
How can a space be designed or transformed into a healing one?
Classical Feng Shui offers subtle design techniques to create surroundings that uplift mood, boost energy, and increase health and prosperity. It has been hailed as the environmental science of the 21st Century and is firmly grounded in Nature's Patterns and the Universal Cycles of change.
It evolved 4-5,000 years ago by Chinese Taoist scholars who observed the astrology and energy cycles and patterns of the universe, layered them on the calendar, and perfected these cosmological concepts in the "I Ching" and other
Chinese Classics. For centuries, this ancient design knowledge was used in site planning, urban design, architecture, and interior design for the emperors of China. Feng Shui is also one of the 8 Rays of Traditional Chinese Medicine, which also include Acupuncture, Food Energetics, Herbs, Chi Exercises, Meditation, Moxa, and Astrology.
Today Classical Feng Shui is practiced by leading professionals in architecture, interior design, real estate, and natural healthcare to positively influence people and their environment, improving health, relationships, harmony, and prosperity.
In this class, Janus will introduce Form and Flying Star Compass Feng Shui, share case studies and provide insight into the incoming annual influences of the Chinese New Year in 2022.
---
Regenerative Principles Guiding Resilient Communities with Brian Farmer
Thursday, December 16, 2021 - 6:00 PM - 8:00 PM
This community zoom meeting will be a broad overview of regenerative principles as they apply to agriculture and community development, with an emphasis on ways to incorporate the healing plant cannabis into the design equation. This initial session is meant to be a discussion starter for the Holistic Health Community as it visions ways to fully incorporate regenerative principles into the mission and work of building a physical community presence in the Hudson valley. The session will begin with a presentation by Facilitator Brian Farmer, Organic grower, local business owner and developer of regenerative and sustainability standards for cannabis production.
Some ideas explored include
• What we mean when we say "regenerative"
• Building soil as a way to build community, "Soil to Soul"
• The Cannabis economy as a vehicle for economic and community vitality.
• Planning community around agriculture.
Useful Links
Regeneration International https://regenerationinternational.org/
Rodale Institute https://rodaleinstitute.org/
Savory Global https://savory.global/
Ecological Farming Association https://eco-farm.org/
Traditional Native American Farmers Association http://www.tnafa.org/
Capital Institute https://capitalinstitute.org/regenerative-communities/
Brian Farmer is a longtime Hudson Valley resident, agricultural consultant, standards developer and auditor actively working in the areas of regenerative agriculture and sustainability metrics for cannabis production. He is co-founder of the Denver based Cannabis Conservancy and co-creator of the Sun&Earth regenerative certification and Cannabis Conservancy SIMPLY ECO certification standards for Cannabis. He lives and farms in Rosendale, New York with his wife Tara Johannessen with whom he co created the Rail Trail Cafe Community Space in 2014.
View or Download the PowerPoint Presentation HERE
---
LIGHTFIELD: expand your potential and create a new reality with Marika Ray & Ross Newkirk
November 11, 2021 - 7 to 8:30 pm Online Zoom talk with Marika Ray, the Administrative Coordinator at Lightfield, and Ross Newkirk, one of the creators of the Lightfield technology and son of the founder of Lightfield.
Learn about the Lightfield and its newest upgrade, which surrounds you in even higher vibrational energies than before. Find out how you can expand your own potential using Lightfield's technologies! In the latter part of his life, Marc Newkirk, the late Founder of Lightfield, an Ivy-League Materials Scientist and a prolific inventor, created two technologies to help you relax and de-stress to the point where you can use your own conscious awareness to begin to experiment with creating a new reality. Much of who you have perceived yourself to be comes from your own beliefs, not your biology. As you start to understand that consciousness plays a much bigger part in your life, you see and start to know that YOU can change your biology and even your emotional nature. Luminaries such as Dr. Bruce Lipton (author of best-selling book, Biology of Belief), Dr. Joe Dispenza (who demonstrates going beyond personal limits in his Gaia.com program, Rewired) and the Heart Math Institute all use principles from quantum physics. They have confirmed what we have seen at Lightfield. When you simultaneously use your ability to visualize what you want as you open your heart, you create coherent naturally organized fields through your intentions. Doing that process in Lightfield's finely-tuned resonances and frequencies, lets you experiment in higher vibrations with how to change or influence outcomes in your life.
---
The Joy of Nature: the science behind why being in nature feels so good with Cathy Law
The Holistic Health Community in collaboration with the Morty and Gloria Wolosoff Foundation
Tuesday, Oct 12, 2021, 7:00-8:30 pm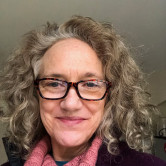 We all know that spending time in nature helps uplift our mood, but why? Come join science teacher, Cathy Law as she explains the fascinating science behind the emotional, physical and intellectual benefits of basking in the beauty of nature. You will learn about the role of phytocides (that fabulous smell of evergreens), fractal patterns and bird calls in creating joy. Being in nature also helps our eyesight, increases emotional resilience and reduces ruminative thoughts. This talk will inspire you to embrace joy in its most accessible form by simply stepping outside your door!
Cathy Law is a science teacher at New Paltz High School. She has a bachelor of Science from Cornell University and a masters in Science Education from Tufts University. She has been teaching Biology, Earth Science, Field Biology and AP Environmental Science for 25 years. Cathy started the Courtyard Gardens in her school 15 years ago. It holds over 200 plants in 15 themed gardens including Zen, culinary, medicinal, bird thicket and butterfly gardens. Cathy has lectured extensively on using gardens to teach science and how to bring nature into a school yard for educational purposes, as well as for the joy that they bring to the students. Cathy is also a world traveler and has been to 58 countries. She has ridden elephants in Thailand, slept in caves in Malaysia and Turkey, visited tribal villages in Vietnam and West Africa and hiked over a 17,000 ft pass in Nepal. She has bicycled through 11 countries and competed in marathons, mountain bike races and ultimate frisbee competitions. She traveled the world for 1 1/2 years at one point and wrote, "World Fun" a chronicle of her travels.
---
Herbal Self-Care for Immune Strength & Resilience with Hillary Thing
Sponsored by the Holistic Health Community in collaboration with the Morty and Gloria Wolosoff Foundation
Wednesday, July 28, 2021: 7 – 8:30 pm
Plants are our natural allies for keeping the immune system strong and body resilient. Many health problems arise as a result of depletion and a disordered or sub-optimal immune response to infections and toxins. This class will provide easy-to-implement ideas for preventing infection, building resilience against microbial disease, and strategies for re-building the body's strength following infections such as Lyme, viruses, and other stubborn infections.
In this workshop we'll explore topics such as:
How to support your immune system throughout the changing seasons;
Specific herbs for preventing viral infection (including Covid), Lyme disease, yeast, and other bacterial infections;
How and why to utilize herbs throughout the treatment of any type of infection for shorter recovery time and to prevent recurrence;
How to use herbs to support recovery from an infection to re-build strength and emerge stronger than before!
This class will provide recipes, resources, and time for Q & A.

Hillary Thing, LAc. has over 20 years of clinical experience in the natural treatment of Lyme, auto-immunity, and chronic illness. She is Founder of the Nourishing Life Health Center in Kingston, NY and trains health professionals in her approach towards the holistic treatment of complex chronic disease through the Holistic Lyme Practitioner Mentorship. Hillary educates and empowers people worldwide via www.uprootinglyme.com, where her unique line of botanical medicines are also available.
---
Immune Boosting Class with Holly Shelowitz
Sponsored by the Holistic Health Community in collaboration with The Morty and Gloria Wolosoff Foundation. Recorded on Thursday, June 10, 2021, 4:00 - 5:30 pm.
Join Holly Shelowitz, Culinary Nutrition Counselor, for a cook along cooking class on Zoom. Together, we will chop, slice and stir up a delicious meal with immune boosting ingredients to support your wonderful body and build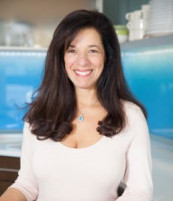 immunity. Including immune boosting foods in your daily diet has always been important, and especially now. On the menu is: Sautéed Greens and Mushrooms Cauliflower Steaks Click here for the list of ingredients and recipe. Holly is looking forward to cooking with all of you! Holly Shelowitz is a Culinary Nutrition Counselor and Real Food Educator. She graduated in 2000 from The Institute for Integrative Nutrition's Professional Training Program in Manhattan. Since 1999 through her client sessions, cooking classes and educational events, Holly has been inspiring people to eat their greens and get into their kitchens and cook. She leads Workplace Wellness Workshops and is a keynote speaker throughout the tri state area, educating on site in corporations, educational institutions and community organizations. In 2010, Holly was hired by Whole Foods Market as the Northeast Regional Nutrition Educator, and created the Healthy Eating Education Program at Mother Earth's Stores. Holly has taught nutrition and cooking classes at The Natural Gourmet Institute for Food and Health In Manhattan, The Bronx Botanical Gardens, and at numerous farmers markets, culinary stores, libraries, colleges and schools.
---
Intro to Spiritual Herbalism: Understanding the Elements and Connecting with the Spirits of Nature with Suanny Upegui
Plants as Medicine: Diversity Initiative through the Holistic Health Community in collaboration with the Morty & Gloria Wolosoff Foundation. A FREE WEBINAR Recorded Sunday, May 30th, 2021, 4:30 PM - 6 PM via Zoom
Join us to explore and understand the spirit realm of plant medicine and how to be in relationship with their intelligence for healing. We will also share ways you can connect with the spirits of nature and understand the elements to help us identify easy ways to support people in their healing journey. Please bring an herb, flower or root that you've been enjoying and make yourself a tea for the class!

INSTRUCTOR: Suanny Upegui is the Founder of Casa Finca, a Community Organizer, and a Psycho-Spiritual & Shamanic Medicine Guide. She was born in Choco, Colombia, raised in the mountains of Medellin, and in the Amazon, and moved to the US at age 12 away from civil war. As an Afro-Colombian/Indigena in a foreign country it became important to go deep into her own remembering and embodiment. She was brought-up with plant medicine in the forefront of our healing ways. Because of this, her ancestors made it clear that her path is to share the wisdom of nature and curate magical experiences to cultivate and support the healing of our individual and collective consciousness wherever possible. Suanny works closely with indigenous communities of the Amazonian Jungle, Colombian Sierra Nevada and Local Elders of the Northeast in NY. Her goal is to support in any way possible the needs of the jungle, the Earth, ancestral traditions and our elders' wisdom to be passed on to the new generations in honoring and respecting the people that came here before us. You can find her in ceremony with the land, trees, mountains, plants, the elements and the spirits of the plant world to understand the nature inside and out of us. This connection to the spirit world helps and keeps cultivating her to understand all the gifts and love all living beings have to give us and the fact that all around us is activated and eager to help us. More about her work can be found at http://www.casafincanyc.com/
---
SACRED GEOMETRY: Patterns of Number and Nature with Janus Welton

Saturday, March 20, 2021. Sponsored by the Holistic Health Community in collaboration with The Morty and Gloria Wolosoff Foundation
What do Art, Architecture, Nature, Animals, the Human Body, Gods and Goddesses, Numbers, Shapes, Colors, Light, Form, and all Creation have in common? All life forms at every scale are based on reoccurring geometric patterns and mathematical relationships. Every natural pattern of growth or movement in the universe conforms inevitably to one or more simple geometric archetypes and mathematical truths. These patterns inform the DNA of all living things and constitute, in fact, the building blocks of all creation. Geometry, most essentially, expresses number as perception and connects the One and the Many. The essential universal pattern is Wholeness. The whole is present in each part. We are each united to the entire world because all that is in the world is also within each one of us.
View and/or download the PowerPoint from this event. (NOTE: this is a very large file, give it time to load)
Click here for Photo Credits
---
The Touchless Touch Of Plant Spirit Medicine with Eliot Cowan
Saturday, January 16, 2021, Sponsored by the Holistic Health Community in collaboration with The Morty and Gloria Wolosoff Foundation
The plants in your neighborhood can touch your spirit without your touching them. Surprisingly, after their touchless touch you could find yourself better connected with your self, with others, and with the natural world. Wonderful improvements in health can show up as side effects of a life lived in connection. If I were to treat you with Plant Spirit Medicine I would invite my plant allies to send their medicine through my hands, which I would gently place on your back and upper chest.
In this program I plan to tell you Plant Spirit Medicine stories, because, after all, who doesn't like to hear a good story? I'm hoping the plant spirits will share a bit of their medicine with you. I hope the stories will touch your heart.
Also, it would be wonderful if you would ask questions and we could converse.
I'm looking forward to a rich afternoon with you.
---
Food as Medicine with Dina Falconi
Wednesday, December 9, 2020
Let's explore optimal food choices for supporting our health. What does blood sugar stability have to do with our well-being? How do carbohydrates fit in? What is a low carb or keto lifestyle? What are nutrient dense foods and what role do they play in a healthy menu? This and more will be part of our conversation!
Dina Falconi is a clinical herbalist with a strong focus on food activism and nutritional healing. An avid gardener, wildcrafter, and permaculturist, Dina has been teaching classes about the use of herbs for food, medicine, and personal care for more than thirty years. She just launched her online masterclass "In The Wild Kitchen with Dina Falconi". She is the author of Foraging & Feasting: A Field Guide and Wild Food Cookbook and Earthly Bodies & Heavenly Hair: Natural and Healthy Personal Care for Everybody. Check her sites: https://www.inthewild.kitchen www.botanicalartspress.com
---
AKANTU
Means earth mind, earth consciousness, earth being from the ancient future now.
a conversation with Tiokasin Ghosthorse, Sunday, November 22, 2020.
---
Dr. Ken Harris
Synchronicity THE MAGIC – THE MYSTERY – THE MEANING, a book talk with Dr. Harris
June 17, 2020
---
Jerry Wintrob
Visual Strain in the Days of All-Zoom
April 14, 2020
---
Shulamit Elson
March 3, 2019
---
Mark Newkirk
Marc Newkirk spent four decades at the fore-front of science and technology. Educated as a Materials Engineer at Brown University, he is a prolific inventor, named on more than a hundred U.S. and nine hundred foreign issued patents. His current focus is on the creation and commercialization of technologies that illustrate the nexus between consciousness and what we perceive to be physical reality. He is currently President of The Lightfield Foundation, a 501(c)3 charitable organization, with the purpose of developing scientific understanding regarding the relationships between consciousness, energy, matter and the structure of the Universe, and creating and bringing into active use technologies which elevate human consciousness and human potentials. The following are videos of talks he gave at the Holistic Health Community: