Free Holistic Self-Care Classes
Sponsored by The Rondout Valley Holistic Health Community
Held at Marbletown Community Center | 1st Thursday Monthly | 7-8:30pm
Within the Rondout Valley Holistic Health Community, healthcare takes body, mind, emotions, and spirit into account. As health issues are addressed, individuals play an active and responsible role in the healing process. To help community members learn how to help themselves, we offer a series of monthly classes in holistic self-care. Your body knows how to heal itself when given the proper support. Come and learn a variety of methods to support your own well-being.
Join us Thursday, December 6th for
Healing Rituals for Cycle Attunement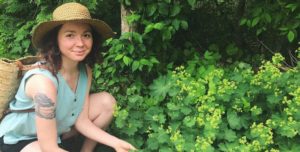 with Elizabeth Gross
Our body is inextricably connected to the natural world. When our daily rituals and routines for health are aligned with that reality, a natural feeling of harmony arises. Affirming awareness of Earth cycles enables us to actively support ourselves as we shift from moment to moment throughout the cycles of our life.
Join in this class to establish your understanding of how your body is in relationship to earth cycles. Learn how to relate earth cycles to your experience of your days, months, years, seasons, and lifetime. Learn how to adapt to your constantly changing energy levels, physical constitution, movement patterns and food intake as they shift over time. Learn powerful healing practices to incorporate into your self care routine. Leave this class with your own cycle chart for ongoing reference. Please bring a notebook and pen.
Elizabeth Gross founded Dharmawake: Traditional Yoga Therapy for Modern Living. She combines her education with Women, Gender and Sexuality Studies, Yoga Instruction, Soma Veda Thai Yoga Therapy, Wilderness Education and Folk Herbalism to offer healing sessions and workshops which support individuals to develop their conscious and empowered healing process. She also has her own product line: Selkie Botanica: which includes Yoni Steaming Herbal Blends and Handcrafted Steaming Stools. www.dharmawake.com