Feb 7, 2019, 7:00–8:30 pm
Marbletown Community Center
3564 Main St., Stone Ridge, NY
Free Holistic Self-Care Classes
Sponsored by The Rondout Valley Holistic Health Community
Within the Rondout Valley Holistic Health Community, healthcare takes body, mind, emotions, and spirit into account. As health issues are addressed, individuals play an active and responsible role in the healing process. To help community members learn how to help themselves, we offer a series of monthly classes in holistic self-care. Your body knows how to heal itself when given the proper support. Come and learn a variety of methods to support your own well-being.
Join us Thursday, February 7th for
Combating Stress and Anxiety Naturally
with Wendy Blair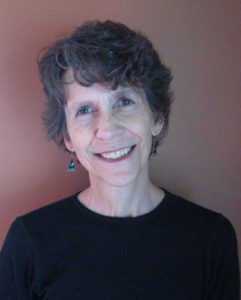 Join us for an introduction to Emotional Freedom Techniques (EFT) and learn how "tapping" can naturally help reduce the anxiety and stress from work, finances, relationships, grief, loss, illness and chronic pain using established mind-body techniques.
EFT is a group of self-help Energy Psychology techniques designed to rebalance the body's energy system and reduce emotional stress. It is a form of "emotional acupressure" combined with a mind-body focus. EFT deliberately focuses attention on the present in a welcoming and compassionate way that can help lessen the intensity of emotions by lightly tapping on various traditional Chinese acupuncture points. This process can lead to an acceptance and clarity of life's challenges.
Wendy Blair, LCSW-R grew up to develop a "black belt" in anxiety and from that journey became a holistic psychotherapist and accredited certified EFT Practitioner. Both traditional and alternative in her orientation to life and clinical work, she has had a daily mindfulness practice for over 25 years, and integrates both EFT and mindfulness into her life as well as professional work. wblair@wendyblair.com