Nov 21, 2023, 4:00–8:00 pm
Free through Sacred Reciprocity
Marbletown Community Center
3564 Main St, Stone Ridge, NY 12484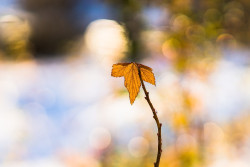 In-Person Healthcare Day: Tuesday, November 21, 2023
ONE SESSION ONLY PER PERSON PLEASE!
The schedule is posted on the 2nd Tuesday of each month.
CLICK HERE TO BOOK YOUR SESSION
CANCELLATION POLICY:
If for any reason you cannot keep an appointment that you have booked, please let us know at least 24 hours in advance by calling the Holistic Health Community at 845-867-7008 or by emailing
holistichealthcommunity@gmail.com
. In the event that you do not honor this request, we will ask you not to participate in Healthcare Day/Week the following 2 months. Our practitioners give their valuable time to provide these sessions for you, and it is important that their commitment to you be honored with your presence once you have booked a session.
---
SACRED RECIPROCITY
Though there is no charge for services, we encourage sacred reciprocity by making a donation, by offering volunteer service or by doing an act of loving kindness toward someone in need.
---