Jul 28, 2021, 7:00–8:30 pm
Free
Online Zoom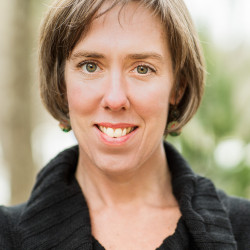 Sponsored by the Holistic Health Community in collaboration with the Morty and Gloria Wolosoff Foundation
Plants are our natural allies for keeping the immune system strong and body resilient. Many health problems arise as a result of depletion and a disordered or sub-optimal immune response to infections and toxins. This class will provide easy-to-implement ideas for preventing infection, building resilience against microbial disease, and strategies for re-building the body's strength following infections such as Lyme, viruses, and other stubborn infections.
In this workshop we'll explore topics such as:
How to support your immune system throughout the changing seasons;
Specific herbs for preventing viral infection (including Covid), Lyme disease, yeast, and other bacterial infections;
How and why to utilize herbs throughout the treatment of any type of infection for shorter recovery time and to prevent recurrence;
How to use herbs to support recovery from an infection to re-build strength and emerge stronger than before!
This class will provide recipes, resources, and time for Q & A.
This online Zoom event is free however, we encourage sacred reciprocity through making a donation or offering yourself in service to another.
Hillary Thing, LAc. has over 20 years of clinical experience in the natural treatment of Lyme, auto-immunity, and chronic illness. She is Founder of the Nourishing Life Health Center in Kingston, NY and trains health professionals in her approach towards the holistic treatment of complex chronic disease through the Holistic Lyme Practitioner Mentorship. Hillary educates and empowers people worldwide via www.uprootinglyme.com, where her unique line of botanical medicines are also available.