Sep 30, 2021, 7:00–8:30 pm
FREE
Marbletown Community Center
3564 Main St., Stone Ridge, NY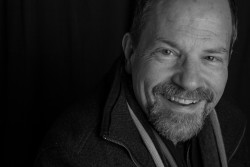 Sponsored by the Holistic Health Community
Moshe Feldenkrais developed more than 1500 somatic movement lessons to enhance people's awareness of themselves and how they choose to exist in the world. Using finely tuned and calibrated movements to create a deeper knowledge of our sensations, feelings, and thoughts, Feldenkrais lessons act as a gateway to greater freedom of the Self and improved well-being.
In this class, Drew uses the fine tuning of Feldenkrais, Viewpoints and Deep Listening to help people listen more deeply to what their bodies and nervous systems are telling them as keys to deeper truths. Students discover peace and connection through this work, both with themselves and with the world around them.
Please bring a blanket for lying on the floor (not a yoga mat).
THE WORKSHOP IS FULL, GET WAITLISTED.
Click here to GET ON OUR WAITLIST
Town Covid Guidelines:
We are following updated Town guidelines, and require all participants to wear a mask whether or not they are vaccinated.
Drew Minter is a certified Feldenkrais teacher and comes to Feldenkrais from a background in the arts and a diverse background of healing modalities. As an internationally known countertenor for four decades, Drew sang leading roles in the opera houses of Brussels, Toulouse, Boston, Washington, Santa Fe, BAM, Wolf Trap, Glimmerglass, Nice, Marseilles, and many others, performing with many of the world's foremost baroque orchestras, and making over 70 commercial recordings. Since becoming a senior music lecturer at Vassar College in 1999, he has taught workshops in the singing and acting of opera, incorporating Feldenkrais, Alexander Technique, and integrating his work as a Feldenkrais teacher with the Viewpoints acting work. He is also trained in Polarity, Jin shin jyutsu, Reiki, Kahuna work and Body Electric.
This event is free, however we encourage sacred reciprocity through making a donation, through volunteer service, or through an act of loving kindness to someone in need.