Dec 18, 2023, 11:00 am–1:00 pm
People's Place Wellness Empowerment Center
17 St James St, Kingston, NY 12401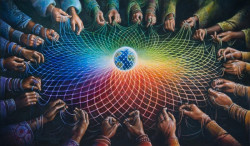 Sacred Reciprocity, also known as the gift economy, is a practice that has been practiced in cultures around the world since the dawn of humanity. Unconditionally supportive relationships – at the core of sacred reciprocity – are the leading indicator of a happy, healthy life, and a resilient and thriving community.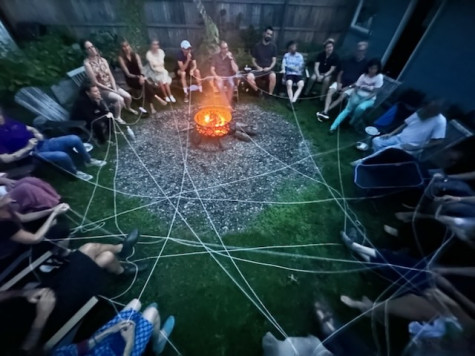 Evidence shows that being of service to community or simply giving and receiving support freely with one another can enhance one's sense of wellbeing and joy, ultimately affecting one's health and longevity. Centenarians, people who live beyond the ripe age of 100 years old, are known to have a common denominator: engaging within a community with a sense of purpose, driven by giving of themself and having a sense of belonging in a supportive community.

As we find ourselves living increasingly in a world of tit-for-tat transactions and toxic individualism, organizations like the Holistic Health Community and Engather are identifying ways to revive the gift economy to cultivate a deeper sense of prosperity within ourselves and our communities.

Join Diana Seiler from the Holistic Health Community and Amanda Cassiday from Engather to learn about the ways we can integrate sacred reciprocity into our daily lives.

We will engage in group activities and connect over building a culture of sacred reciprocity and belonging. After this workshop, you will be invited to become a member of Engather and join the Holistic Health Community in a way that feels meaningful to you.

ABOUT US
The Holistic Health Community is a nonprofit that has offered free holistic healthcare in various forms for over 11 years. Though there is no charge for services, we encourage sacred reciprocity by making a donation, through volunteer service or by an act of loving kindness toward someone in need. https://holistichealthcommunity.org/
Engather is a locally-based gift economy platform that reweaves the social fabric of our communities through supportive, joyful human connections. As an Engather member, you can connect with others locally to pursue common interests, share skills & resources, and give or get a helping hand. https://engather.co/