Oct 12, 2021, 7:00–8:30 pm
Free
Online Zoom Video Presentation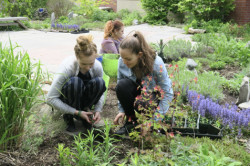 We all know that spending time in nature helps uplift our mood, but why? Come join science teacher, Cathy Law as she explains the fascinating science behind the emotional, physical and intellectual benefits of basking in the beauty of nature. You will learn about the role of phytocides (that fabulous smell of evergreens), fractal patterns and bird calls in creating joy. Being in nature also helps our eyesight, increases emotional resilience and reduces ruminative thoughts. This talk will inspire you to embrace joy in its most accessible form by simply stepping outside your door!
After you register, please check your email/spam or junk folder to receive the Zoom link for this event.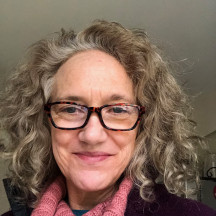 Cathy Law is a science teacher at New Paltz High School. She has a bachelor of Science from Cornell University and a masters in Science Education from Tufts University. She has been teaching Biology, Earth Science, Field Biology and AP Environmental Science for 25 years. Cathy started the Courtyard Gardens in her school 15 years ago. It holds over 200 plants in 15 themed gardens including Zen, culinary, medicinal, bird thicket and butterfly gardens. Cathy has lectured extensively on using gardens to teach science and how to bring nature into a school yard for educational purposes, as well as for the joy that they bring to the students. Cathy is also a world traveler and has been to 58 countries. She has ridden elephants in Thailand, slept in caves in Malaysia and Turkey, visited tribal villages in Vietnam and West Africa and hiked over a 17,000 ft pass in Nepal. She has bicycled through 11 countries and competed in marathons, mountain bike races and ultimate frisbee competitions. She traveled the world for 1 1/2 years at one point and wrote, "World Fun" a chronicle of her travels.