Sep 20, 2022, 4:00–8:00 pm
Marbletown Community Center
3564 Main St, Stone Ridge, NY 12484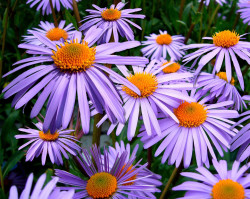 Dear Friends of the Holistic Health Community,
We are pleased to announce our September Community Holistic Healthcare Day. It will be held at the Marbletown Community Center, 4:00-8:00 on Tuesday, September 20th. This is an ongoing event on the third Tuesday of every month. Masks are no longer required in Town buildings.
We also announce our VIRTUAL Community Holistic Healthcare Week September 26-30. This is an ongoing event for out-of-town practitioners, for practitioners whose modalities are not appropriate for shared space (such as sound healing) and for practitioners who prefer virtual work at this time.
We welcome Katie Todd as a new practitioner!
Please note: The Lightfield Foundation in Chester Massachusetts, is giving us the gift of three free remote sessions in the Lightfield – a structure designed to create a coherent energy field in the recipient. https://holistichealthcommunity.org/healing-modalities/lightfield
Please note the OTHER FREE HOLISTIC OPPORTUNITIES at the end of this listing. (You are welcome to take advantage of as many of the "Other Free Opportunities" as you wish.)
We hope you will sign up for a session to support yourself. All sessions will be BOOKED on line.
We ask you to make an appointment for one session only so the maximum number of people can benefit. The name of the modality is listed after the practitioner's name. In some cases the practitioner will be offering the modality they usually practice at Healthcare Day and you can find the description of the modality here: https://holistichealthcommunity.org/services. In some cases, the practitioner is offering something different and that is described on the list. If you wish to find out more about our practitioners, you can find information about them here: https://holistichealthcommunity.org/faculty.
CANCELLATION POLICY:
If for any reason you cannot keep an appointment that you have booked, please let us know at least 24 hours in advance by calling the Holistic Health Community at 845-867-7008 or by emailing holistichealthcommunity@gmail.com. In the event that you do not honor this request, we will ask you not to participate in Healthcare Day/Week the following month. Our practitioners give their valuable time to provide these sessions for you, and it is important that their commitment to you be honored with your presence once you have booked a session.
SACRED RECIPROCITY / PAYING IT FORWARD
Though there is no charge for services, we encourage sacred reciprocity by making a donation, by offering volunteer service or by doing an act of loving kindness toward someone in need.
The schedule is usually posted a week earlier